Posted by chanxj on 04 Apr 2008 at 12:09 pm | Tagged as: The A Cappella Scene
The music scene in Singapore is growing, and i would like to applaud The A Cappella Society in supporting the youth group Tone in holding its inaugural concert.
For all music lovers, Tone's inaugural concert called isotonic is a must go. Though young, these guys and girls really have a passion for music. Details below.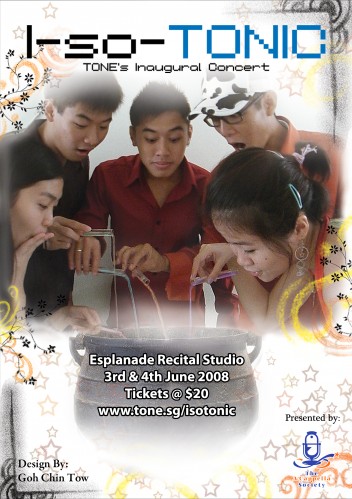 Leave a Reply