Posted by chanxj on 20 Apr 2009 at 02:15 am | Tagged as: Music, The A Cappella Scene, Youth Activities
Many of you may know that I am a huge fan of the The A Cappella Society Youth Voices training programme. Its a programme where youths meet weekly to sing and jam A Cappella music together. It fosters great teamwork and life skills into the youth through the various activities they do such as singing in small groups, managing the Youth Voices itself through their committee, giving shows at various venues such as malls.
This May, they would be given the chance to perform at The Esplanade Recital Studio for their own concert and they are pretty excited about it. Everyone, go on down to give them your support!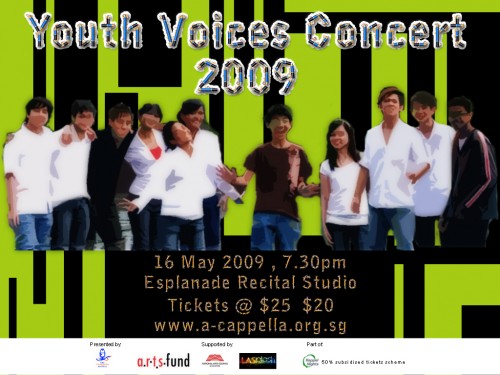 Leave a Reply