Posted by chanxj on 10 Apr 2008 at 09:16 pm | Tagged as: Thoughts
Ants are a hardworking lot of insects. I have a friend called anthony who i will describe as someone who works as hard as ants.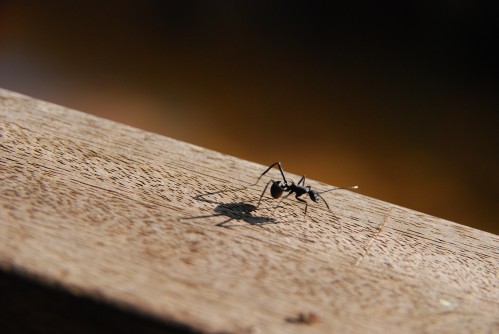 Ok so why are we talking about ants here?
Today, i was the photographer for a "lecture" and Q&A session by Lord Nicolas Stern who wrote the Stern Review on the Economics of Climate Change (Although i thought that he could have travelled to the lecture in a greener toyota prius rather than a BMW). There is a point that i totally agree with Lord Nicolas Stern and it is that everyone has a part to play in making recommendations work.
If we as humans can work together like ants

there would be so much more that can be done in conserving our environment.
One Response to "The Environment"



Being an environmentalist is quite a challenge: there's lots of empirical evidence of climate change, but nothing conclusive enough to grab everybody's attention to this issue.

People are mostly self-centred, and they will usually not spend their time and energy on something that won't create an outcome that is beneficial for themselves.

The average man doesn't care if 1,000 endangered animal species are going to become extinct in the next hour, unless his favourite food is among the ones to go.

More needs to be done to teach people that they shouldn't be caring for the environment because the resulting climate change would affect them; rather, they should be caring for the environment because Earth deserves a break from us!
Leave a Reply