Posted by chanxj on 02 Jul 2008 at 05:09 pm | Tagged as: France, Imagine Cup, Singapore Polytechnic, Youth Activities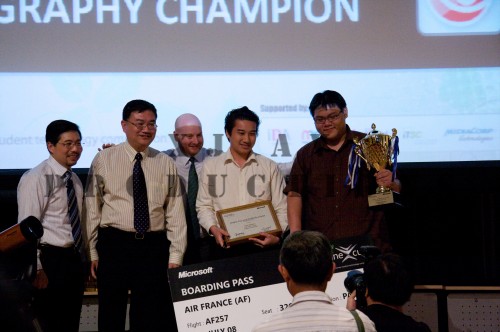 Today, Soon Bing and I would be flying off to Paris, France to compete in the Imagine Cup Photography Category Finals together with our mentor Leon Chua. I would like to take this chance to thank everybody who have been supportive of us, especially our Lecturer, Mdm Choo who has been helping us all this while whenever we have met with problems and we wouldn't be there if she did not suggest we enter in this category. I would also like to specially thank all my family members for rendering soooooooooo much help.
Don't fret, we will do our best over there and make all of you, our valuable supporters proud. I don't think we'll do badly anyway, as the worse we can get is 6th place in the world(our target is first)

I will try to find time to update this blog over in Paris. So stay tune.
Leave a Reply